2020-03-02 17:04:49 GMT
Khan Academy Kids, our award-winning educational app for children ages two to seven, now includes new first-grade lessons. We've added thousands of interactive activities, lessons, and books: 
- More than 5,700 activities aligned with first-grade English Language Arts (ELA) and Math Common Core Standards 
- More than 80 animated instructional videos featuring the animated characters of Khan Academy Kids 
59 new books:
- Nonfiction science books from National Geographic and Bellwether Media
- Original fiction stories for early readers
- Books covering social-emotional topics and featuring compelling new characters like Caterpillar, who showcases patience and self-confidence, and Seahorse, who learns to be brave and face his fears to help his friend Jellyfish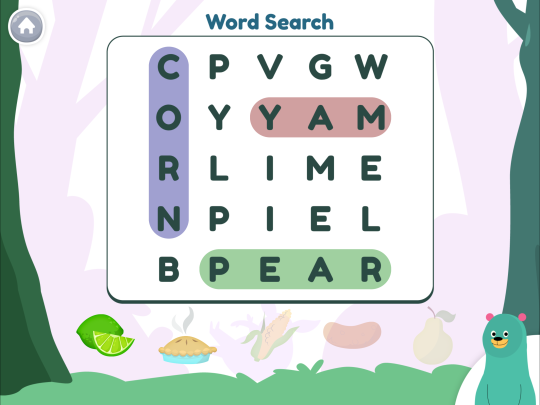 The goal of Khan Academy Kids is to help young learners everywhere learn to read, thrive in a classroom, count, be creative, ask questions, and—above all—build a love of learning. When we launched Khan Academy Kids in 2018, we wanted to help kids from all backgrounds and all walks of life be kindergarten ready. This spring many of the children who are using our app will graduate from kindergarten and move on to first grade. We're excited to be able to continue the learning journey with them by providing first-grade lessons.   
Like the rest of the app, our new first-grade lessons are designed with a whole-child focus. Our program engages kids in core subjects like early literacy, reading, writing, language, and math, while encouraging creativity and building social-emotional skills. Khan Academy Kids is aligned with Common Core standards and the Head Start Early Learning Outcomes Framework, and it was developed in collaboration with education experts at Stanford University. 
The new first-grade lessons are available now on the Khan Academy Kids. The app is 100% free with no ads, in-app purchases, or subscriptions. Download the app today on iOS or Android. 
With the support of education leaders like Super Simple Songs®, Bellwether Media, and National Geographic Young Explorer magazine, we're providing young learners with high-quality educational materials to spark a lifelong love of learning. Khan Academy Kids is made possible through generous support from Imaginable Futures and Windsong Trust.
---
2014-01-16 17:23:00 GMT
There is a big issue in the education system today. Two out of every three students are not prepared for college level math courses and over half of all 4-year college students do not graduate within 6 years. These students often take on a lot of debt and can't finish their degrees. Worst of all, they then miss out on today's most exciting careers because they lack the skills.
"2 out every 3 students are not prepared for college level math courses"
Given our mission to provide a free world-class education for anyone, anywhere, we've been hard at work to increase our college prep content. So, when the White House called (wait, did you say the White House?!) to invite Khan Academy to help students in Higher Ed reach their potential, how could we say no? We had already been creating new math and college prep materials, and saw the opportunity to make an even bigger impact.
Today, Sal was honored to discuss our higher education efforts at the White House and Khan Academy launched a new college prep initiative. We plan to expand this resource over the next few months, and especially look forward to providing college study aids to help students prepare for math placement tests and courses.  
"Already, Khan Academy's free math resources are helping college hopefuls…today, Khan Academy launched a new college prep initiative."
Already, Khan Academy's free resources are helping college hopefuls. Our team was particularly inspired by this young man, whose story was captured on the Humans of New York blog.
"I was born in Egypt…The first time I went to an actual school was middle school, but the whole school was in one classroom, and I was working as a delivery boy to help the family. It was illegal for me to be working that young, but I did. When I finally got into high school, my house burned down. We moved into a Red Cross Shelter, and the only way we could live there is if we all worked as volunteers. I got through high school by watching every single video on Khan Academy, and teaching myself everything that I had missed during the last nine years. Eventually I got into Queens College. I went there for two years and I just now transferred to Columbia on a scholarship."
We would find our efforts well worth it just to impact one student's life. But what's incredibly motivating for our team is that we hear of stories like his every single day.
We are humbled to be partnering with the White House on such an important initiative, and are excited about the potential these free resources will unleash.
Get started with our college prep resources today and learn more about our new college admissions resources here.
To check out more information on the White House's Expanding College Opportunity, click here.
---