Contenido principal
Conoce a nuestro equipo de liderazgo
Junta directiva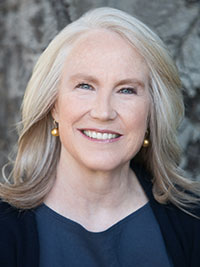 Ann Doerr
Board Chair, Khan Academy
Ann Doerr serves as a Trustee of Rice University and is the Chair of Khan Academy. She is also an Advisory Trustee for Environmental Defense Fund. Ann started her career as an engineer. She held various engineering and management positions at Intel, Silicon Compilers, and Tandem Computers. Ann holds both a Bachelors and Masters Degree in Electrical Engineering from Rice University.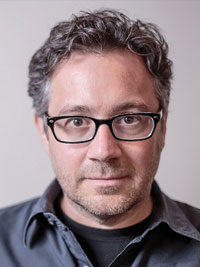 Larry Cohen
CEO, Gates Ventures
Larry serves as the CEO of Gates Ventures, a private office established by Bill Gates in September 2008. Prior to Gates Ventures, Larry served as Microsoft's Corporate Vice President of Marketing. Larry joined Microsoft in 1995 to work on its early online efforts. Prior to Microsoft he held product management positions at Apple/Claris and before that at Collabra Software which was acquired by Netscape.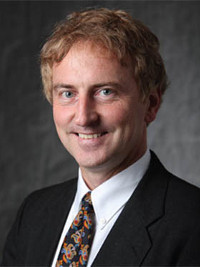 Sean O'Sullivan
Fundador y Managing Partner en SOSV: The Accelerator VC
Sean O'Sullivan es fundador y managing partner en SOSV: The Accelerator VC. Se graduó en el Rensselaer Polytechnic Institute, e inició su carrera al fundar MapInfo, que trajo la tecnología de mapas de calles a las computadoras personales. La compañía MapInfo llegó a cotizar en la bolsa y valuarse en $200 millones de dólares. Su primera empresa de internet, NetCentric, fue pionera en muchos conceptos de computación por internet, y se le reconoce como cocreador del término "computación en la nube" (cloud computing). Sean aún es un empresario e inversionista visionario, que ha apoyado a un amplio rango de negocios y empresas humanitarias.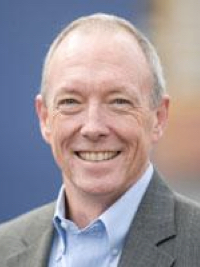 Ted Mitchell
Former Under Secretary of the US Department of Education
Ted Mitchell most recently served as the Under Secretary in the US Department of Education following his nomination by President Obama and his confirmation by the US Senate in 2014. In that role, Ted oversaw higher education and adult education policy as well as federal student aid. During Ted's time as Under Secretary, the Department promoted extensive experimentation and innovation to provide access to affordable, high quality certificates and degrees to all learners, especially those typically underserved by the current system. Under Ted's leadership, the Department also launched the College Scorecard, a consumer-facing tool to help students and families make good college choices. Ted also led the Department's efforts to stop unscrupulous institutions from fleecing students and taxpayers. Prior to joining the Department, Ted served as CEO of the NewSchools Venture Fund, a venture philanthropy that invested more than $200 million over ten years in start ups committed to providing high quality K-12 education to all students. Ted's long career in education includes the presidency of the California State Board of Education, the presidency of Occidental College, and administrative leadership and faculty positions at UCLA, Stanford, and Dartmouth.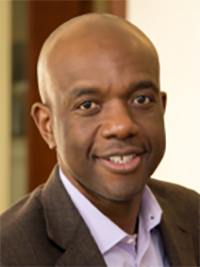 James Manyika
Senior Partner at McKinsey and Chair of the McKinsey Global Institute
James Manyika is a Senior Partner at McKinsey and Chair of the McKinsey Global Institute. He also serves on McKinsey's Board of Directors. For over 20 years he has worked with many of the world's leading technology companies, founders and chief executives. He also researches and writes about technology's impact on the economy and society. James regularly collaborates with private sector leaders, leading economists and policy makers around the world on initiatives and commissions related to inclusive growth, opportunities from technology and its societal impact.
James was appointed by President Obama as Vice Chair of the Global Development Council at the White House. He is on the boards of the Council on Foreign Relations, John D. and Catherine T. MacArthur Foundation, Markle Foundation, and advisory boards of the Oxford Internet Institute, MIT's Initiative on the Digital Economy and Harvard's Hutchins center and WEB DuBois Institute. James is a member of the standing committee for the Stanford-based 100 Year Study on Artificial Intelligence, a fellow at DeepMind on AI, Ethics and Society, a non-resident senior fellow of the Brookings Institution, and a fellow of the Royal Society of Arts.
James was in the Robotics Research Group at Oxford, a fellow of Balliol College, a visiting scientist at NASA JPL, a faculty exchange fellow at MIT.  A Rhodes Scholar, James received his DPhil. MSc. MA. from Oxford in Robotics, Mathematics and Computer Science, BSc in electrical engineering from University of Zimbabwe.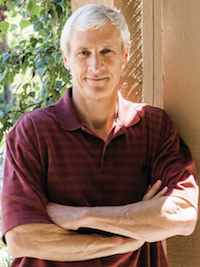 Curtis Feeny
Curtis Feeny has invested in enterprise software for 18 years with a focus on data analytics. His boards have included Ayla Networks, Kaggle, Wise.io, Autogrid, Sensys, and numerous other successful startups. Curtis has served on 31 boards, both public and private. He also invested with Stanford professors in Plangrid, Accuray (IPO), and other highly successful startups out of Stanford University. Since 2000, he has been on the board of Trammell Crow Company (TCC: NYSE), which was purchased by CB Richard Ellis (CBG: NYSE) in 2006. In 2001, Curtis was appointed by President George W. Bush to be a Trustee of the Presidio Trust. Curtis has also served on the board of Staples (SPLS: NYSE). Previously, Curtis was the first Executive Vice President of the newly formed Stanford Management Company, helping oversee the University's endowment from 1992 to 2000, when assets under management grew from $1.5 billion to $9 billion. Curtis has an MBA from Harvard Business School, and a BS in mechanical engineering from Texas A&M University.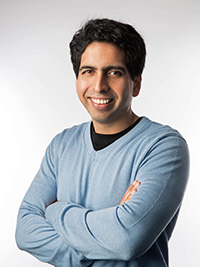 Sal
Fundador y CEO
Sal inició Khan Academy en 2005 para ayudar a sus primos (y poco después a los primos de otras personas). Además de establecer la visión y dirección de Khan Academy, Sal aún hace muchos de los videos (aunque ya no es el único).
Sal tiene tres licenciaturas de MIT (Instituto Tecnológico de Massachusetts), y además una maestría MBA de Harvard.
Consejo global de asesores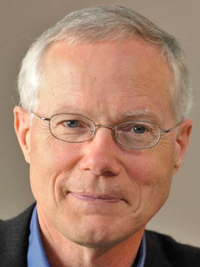 Scott Cook
Scott Cook co-founded Intuit Inc. in 1983 and now serves as the chairman of the Executive Committee. Before founding Intuit, Cook managed consulting assignments in banking and technology for Bain & Company, a corporate strategy consulting firm. He previously worked for Procter & Gamble, the household products giant, in various marketing positions, including brand manager; he currently serves on the Procter & Gamble Board. In addition, Cook is a member of the board of directors of the Harvard Business School Dean's Advisory Board, the Center for Brand and Product Management at the University of Wisconsin, the Intuit Scholarship Foundation, and the Valhalla Charitable Foundation. He is a former board member of eBay and PayPal.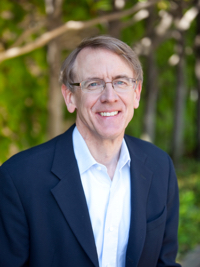 John Doerr
John Doerr se unió a Kleiner Perkins Caufield & Byers (KPCB) en 1980 y desde entonces ha apoyado a algunos de los empresarios más exitosos del mundo, incluyendo a Larry Page, Sergey Brin y Eric Schmidt de Google, a Jeff Bezos de Amazon.com, y a Scott Cook y Bill Campbell de Intuit. La pasión de John es ayudar a los emprendedores a crear la "próxima gran cosa" en redes sociales y móviles, en inovación en tecnologías verdes, y en educación y desarrollo económico. Las empresas patrocinadas por John han creado más de 300,000 nuevos empleos. John pertenece a los consejos de administración de Amyris, Google y Zynga, así como a varias empresas tecnológicas privadas. También dirigió la inversión de KPCB en Twitter.
Aparte de KPCB, John apoya a emprendedores enfocados en el medio ambiente, en la educación pública y en la reducción de pobreza global. Estos incluyen NewSchools.org, TechNet.org, Climate Reality Project y ONE.org. John obtuvo grados de B.S y M.S. en ingeniería eléctrica de la Universidad de Rice y MBA de Harvard Business School. También tiene varias patentes para dispositivos de memoria de computadora. John es miembro de la Academia Americana de Artes y Ciencias, y es miembro del consejo en empleo y competitividad del presidente de EE. UU., Barack Obama.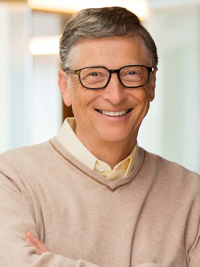 Bill Gates
Bill Gates preside conjuntamente la Fundación Bill & Melinda Gates. Bill Gates fundó Microsoft junto con Paul Allen en 1975, y dirigió a la empresa a convertirla en líder mundial en software personal y para negocios, así como de servicios.
En 2008 Bill pasó a enfocarse de tiempo completo en su fundación, que trabaja en ampliar las oportunidades a las personas más desfavorecidas del mundo. Con la copresidente Melinda Gates, lidera el desarrollo de estrategias de la fundación y establece la orientación general de la organización. En 2010 Bill, Melinda y Warren Buffet fundaron Giving Pledge, un esfuerzo para alentar a las familias e individuos más ricos a dedicar más de la mitad de sus bienes a causas filantrópicas y organizaciones de caridad, ya sea en vida o en sus testamentos.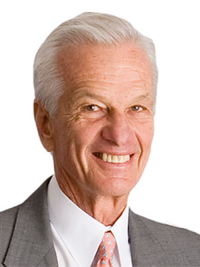 Jorge Paulo Lemann
Jorge Paulo Lemann is Chairman of the Lemann Foundation, and Co-Founder and director of 3G Capital, a global investment firm focused on long-term value, with a particular emphasis on maximizing the potential of brands and businesses. He is the controlling shareholder and member of the board of Anheuser-Busch InBev, and is a board member of The Kraft Heinz Company. He was formerly founding shareholder and principal executive of Banco de Investimentos Garantia in Brazil until it was sold to Credit Suisse First Boston, and has served on the board of directors of The Gillette Company and Swiss Reinsurance. He has also served on the advisory boards of DaimlerChrysler and Credit Suisse Group, and chaired the Latin American Advisory Board of the New York Stock Exchange.
Jorge obtuvo su licenciatura BA en la Universidad Harvard y anteriormente fue miembro del consejo asesor de Harvard Business School.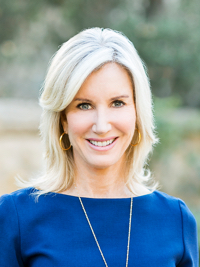 Susan McCaw
Susan McCaw is president of SRM Capital Investments, a private investment firm. From 2005–2007, Mrs. McCaw served as the US Ambassador to the Republic of Austria. She is a former member of Stanford University's Board of Trustees and served as Co-Chair of Stanford's $1 billion Campaign for Undergraduate Education.
Susan serves on several boards including Lions Gate Entertainment Corp (NYSE: LGF.B), Teach For America, the Ronald Reagan Presidential Foundation, and the Stanford Institute for Economic Policy Research. She is also an Overseer at the Hoover Institution where she is vice chair of the executive committee. In addition, she is a founding board member and board chair of the Malala Fund for Girls' Education. Susan also serves on the Knight-Hennessy Scholars Global Advisory Board and Harvard Business School's Board of Dean's Advisors, and is a member of the Council on Foreign Relations and the Council of American Ambassadors.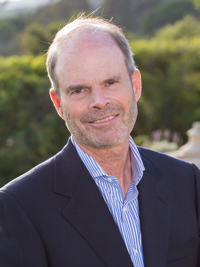 Craig McCaw
Craig McCaw es chairman y CEO de Eagle River Inc., una empresa de inversiones privadas enfocada en inversiones estratégicas en la industria de la comunicación. El Sr. McCaw es un emprendedor experimentado en telecomunicaciones, que ha iniciado y creado muchas empresas exitosas durante 30 años en las industrias del cable, de teléfonos celulares, y de banda ancha inalámbrica y satélites. El Sr. McCaw fue chairman y CEO de McCaw Cellular Communications, convirtiéndola en el proveedor líder del país en servicios de celular, hasta que la adquirió AT&T Corporation en 1994. Después de la venta de McCaw Cellular, el Sr. McCaw reestructuró Nextel Communications y fue cofundador de Nextel Partners y otras empresas de comunicación en EE. UU. y en el extranjero. En 2003 el Sr. McCaw fue cofundador, chairman y CEO de Clearwire Corporation, una empresa de banda ancha inalámbrica. El Sr. McCaw preside Craig & Susan McCaw Foundation, que apoya proyectos educativos, ambientales y de desarrollo económico internacional. A lo largo de su carrera el Sr. McCaw ha trabajado en varios consejos corporativos y filantrópicos, tales como Conservation International, National Security Telecommunications Advisory Committee, Academy of Achievement, Horatio Alger Association of Distinguished Americans, y Friends of The Nelson Mandela Foundation. Actualmente es chairman del consejo de The Nature Conservancy.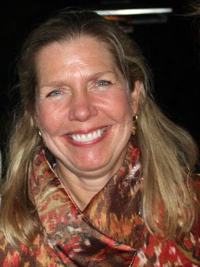 Signe Ostby
Signe Ostby inició su carrera en Procter & Gamble como asistente de marca e introdujo en la empresa métodos de muestreo en tiendas. Después de P&G trabajó un corto tiempo en Clorox, antes de encontrar su nicho en el mercado de alta tecnología. Ostby lanzó su propia empresa, Software Publishing Corporation, dedicada a software de productividad para computadoras personales, e introdujo el concepto de promoción de prueba de los productos de software. Después, Ostby se dedicó a consultorías en estrategia de mercadeo para muchas de las empresas líderes en software y hardware para computadoras personales. Además, desarrolló una serie de seminarios para enseñar los conceptos de artículos de consumo empacados a empresas de alta tecnología que venden productos en tiendas al menudeo.
Ostby and her husband Scott Cook established the Center for Brand and Product Management at the Wisconsin School of Business and continue to serve on the Center's advisory board. Ostby has also served on the Dean's Advisory Board at the Wisconsin School of Business and is a director of the Environmental Defense Fund, the Intuit Scholarship Foundation and the Valhalla Charitable Foundation. In addition to her philanthropic work, Ostby is focused on sustainable ranching and breeding, training and showing elite horses.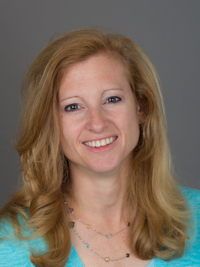 Laura Overdeck
Laura Overdeck es fundadora y presidente de Bedtime Math Foundation, una organización sin fines de lucro que ayuda a que le gusten las matemáticas a los niños, y que así sobresalgan en ello. Ella es la creadora de "zany nightly online math problems", tres libros Bedtime Math (Macmillan), y Crazy 8s, un club de matemáticas recreativas después de la escuela sin precedente. Graduada en astrofísica en Princeton y con MBA de Wharton, Laura preside Overdeck Family Foundation con el objetivo de ayudar a que los estudiantes alcancen todo su potencial académico. Ella es vice-chair del Board of Trustees for Liberty Science Center, y también pertenece a las juntas directivas de Johns Hopkins Center for Talented Youth, Governor's School de New Jersey, President's Advisory Council en Princeton University y Science Friday.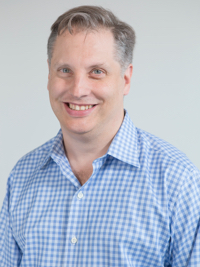 John Overdeck
John Overdeck es cofundador y co-chairman de Two Sigma Investments, LP, un fondo administrativo de inversiones que desarrolla sistemas de compraventa sistemática de acciones para sus clientes. Anteriormente fue managing director en D.E. Shaw & Co. y un vicepresidente en Amazon.com. John obtuvo una licenciatura distinguida en matemáticas y una maestría en estadística en la universidad Stanford. John preside Overdeck Family Foundation, es vice-chair de National Museum of Mathematics, y también un director de Robin Hood Foundation y de Institute for Advanced Study.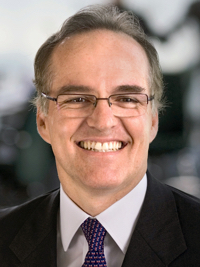 Carlos Rodriguez Pastor
Carlos Rodriguez Pastor ha sido CEO de Intercorp Financial Services Inc. desde 2010. Es también managing partner y chairman de la junta directiva en Nexus Group, chairman de Banco Internacional del Perú S.A.A.- Interbank, y director de InRetail Perú Corp. También trabaja como director de Financiera Uno S.A. e Intercorp Peru Ltd., director de Interseguro Compañia de Seguros S.A, IFH, Interseguro, Interbank, Supermercados Peruanos e Intertítulos. Es miembro del comité de inversiones en NG Capital Partners I, L.P. y RP Management, LLC.
Carlos obtuvo una licenciatura en ciencias sociales en la Universidad de California, Berkeley, y maestría en administración de negocios en Amos Tuck School of Business Administration, Dartmouth College.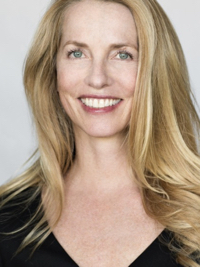 Laurene Powell Jobs
Laurene Powell Jobs es fundadora y presidente de Emerson Collective, una organización que apoya a emprendedores sociales que estén comprometidos con el ideal de que cualquier persona debe tener la oportunidad de realizar todo su potencial.
She also serves as president of the board of directors of College Track, a program she founded in 1997 to prepare disadvantaged high school students for success in college. In addition to her work with Emerson Collective and College Track, Laurene serves on the boards of directors of NewSchools Venture Fund, Teach for All, OZY Media, Conservation International and Stanford University. She also is a member of the Chairman's advisory board of the Council on Foreign Relations. She holds a BA and a BSE from the University of Pennsylvania and an MBA from the Stanford Graduate School of Business.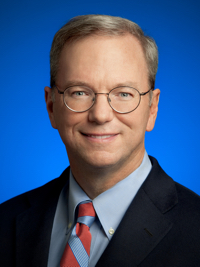 Eric Schmidt
Eric Schmidt es chairman ejecutivo de Alphabet Inc. Es responsable de los asuntos externos de todas las compañías subsidiarias del holding, incluyendo a Google Inc., y de aconsejar a los CEOs y directores respectivos acerca de asuntos de negocios y políticas.
Antes de la creación de Alphabet, Eric fue chairman de Google Inc. durante cuatro años. En 2001-2011 Eric fue CEO de Google y estuvo a cargo de supervisar la estrategia técnica y de negocios de la compañía en conjunto con los fundadores Sergey Brin y Larry Page. Bajo su liderazgo, Google escaló dramáticamente su infraestructura y diversificó su oferta de productos, al tiempo que mantuvo una fuerte cultura de innovación, con lo que pasó de ser una compañía emergente de Silicon Valley a un líder global en tecnología.
Antes de sumarse a Google, Eric fue chairman y CEO de Novell, y CTO de Sun Microsystems, Inc. Anteriormente fue parte del personal de investigación en Xerox Palo Alto Research Center (PARC), Bell Laboratories y Zilog. Tiene un grado de licenciatura en ingeniería eléctrica de Princeton University y también grados de maestría y Ph.D. en ciencias de la computación de la Universidad de California, Berkeley.
Eric es miembro del consejo de asesores del presidente (de EE.UU.). Fue elegido a la National Academy of Engineering en 2006, y como fellow de la American Academy of Arts and Sciences en 2007. También preside la junta directiva de New America Foundation, y desde 2008 ha sido trustee del Institute for Advanced Study en Princeton, New Jersey. Desde 2012, Eric ha sido miembro de la juntas directivas de Broad Institute y Mayo Clinic. En 2013 Eric y Jared Cohen fueron coautores del libro "The New Digital Age: Transforming Nations, Businesses, and Our Lives", que estuvo en la lista de los más vendidos del New York Times. En September 2014, Eric publicó su segundo libro, también en la lista de los más vendidos del New York Times: "How Google Works", en coautoría con Jonathan Rosenberg y Alan Eagle.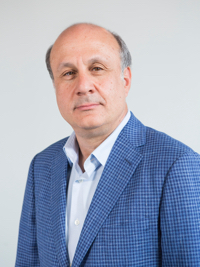 David Siegel
Antes de fundar Two Sigma Investments, David fue CTO y managing director en Tudor Investment Corporation. Después de obtener su doctorado, David se sumó a D. E. Shaw & Co. hasta llegar a ser el primer CIO de la compañía. Simultáneamente a D. E. Shaw & Co., él fundó y presidió FarSight Financial Services, el primer sitio web del mundo para servicios financieros personales, que fue adquiridó por Merrill Lynch. Graduado en Princeton University, David obtuvo un PhD en ciencias de la computación en MIT (Massachusetts Institute of Technology), estudiando en el Artificial Intelligence Laboratory. David ha tenido toda la vida un interés en construir sistemas computacionales inteligentes, y aún continúa con esta misión en Two Sigma.
Actualmente es miembro de las juntas directivas de Hamilton Insurance Group, Scratch Foundation, NYC FIRST y NAF. Además, David es trustee de Carnegie Hall, y miembro del Executive Advisory Committee del NSF/MIT Center for Brains, Minds & Machines, y del consejo asesor de Stanford's Center on Philanthropy and Civil Society.
David también es miembro de Cornell Tech Board of Overseers, y de Corporation Visiting Committee para MIT Media Laboratory.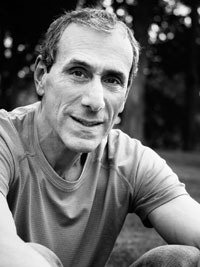 Dan Benton
CEO, Andor Capital Management
Dan Benton earned the reputation as one of the leading technology industry investors of his generation. He has been the CEO of Andor Capital Management since starting the company in 2001. Mr. Benton received his M.B.A. from Harvard University and graduated from Colgate University with a B.A. in Mathematics. Since 2001, Dan has been a trustee of Colgate University where he participates on the Executive Committee. He is also a trustee at Horace Mann School, Samasource and The Hospital for Special Surgery.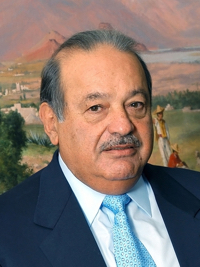 Carlos Slim
Carlos Slim Helú es ingeniero civil, graduado en la Universidad Nacional Autónoma de México (UNAM), donde también fue profesor de álgebra y programación lineal. Ha sido un inversionista desde 1952, y a sus 25 años fundó Inbursa y Grupo Carso, empresas que actualmentes operan en más de 40 países, con diversas actividades tales como: industria, construcción, telecomunicaciones, finanzas, energía, minería, infraestructura, bienes raíces y otras áreas.
En 1986 estableció la Fundación Carlos Slim, enfocada a las poblaciones más vulnerables. La Fundación ha beneficiado directamente a millones de personas. Con un claro sentido de responsabilidad social, eficiencia y resultados comprobados, la Fundación cuenta con programas en varios campos, tales como educación, empleo, salud, nutrición, justicia social, cultura, desarrollo humano, apoyo durante desastres naturales, protección y conservación del medio ambiente, y desarrollo económico. Estos programas ayudan a mejorar la calidad de vida de personas de todas las edades, fomentando el desarrollo del capital humano y la generación de oportunidades para las personas, sus comunidades y sus países. El Ing. Slim ha recibido varios reconocimientos por su trabajo empresarial y su labor filantrópica. Le encanta la historia (especialmente los cambios en la civilización y el origen de la humanidad), astrofísica, naturaleza, cultura, deportes y en primer lugar, su familia y amigos. Él es padre de seis hijos.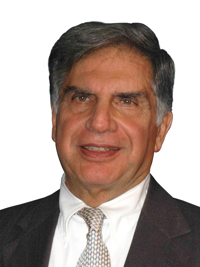 Ratan Tata
Ratan Tata es un hombre de negocios de la India, inversionista, filántropo y chairman emérito de Tata Sons. Fue chairman del grupo Tata, un conglomerado global de negocios, basado en Mumbai, de 1991 a 2012, después de haber empezado su carrera en el grupo Tata en 1962. Él aún lidera los fideicomisos caritativos del grupo Tata. Es director en la junta directiva de Alcoa Inc. y en el panel del jurado del Pritzker Prize. También es miembro del Board of Trustees de la universidad de Southern California, Cornell University, Harvard Business School Board of Dean's Advisors, y X Prize.
Consejo de liderazgo en pensamiento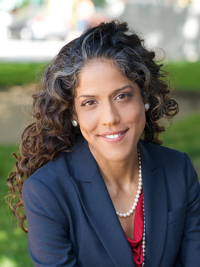 Russlynn Ali
Russlynn believes that education is the cornerstone to self-reliance. It's why she served as assistant secretary for Civil Rights at the U.S. Department of Education from 2009 to 2012, acting as Secretary Arne Duncan's lead advisor on equity and civil rights, and leading over 600 attorneys as they revitalized civil rights enforcement in education. It's why, prior to her work in the Obama Administration, Russlynn served as vice president of the Education Trust in Washington, D.C. and founded and ran Education Trust-West, in Oakland.
It's why, today, Russlynn has served as Emerson Collectives' thought leader and ambassador on educational quality. As Managing Director at Emerson, she has shaped investments in and partnerships with other organizations to advance educational equity in the U.S. And, it's why Russlynn founded and serves as a board member and CEO of XQ Institute, a collaboration dedicated to rethinking school in America. XQ Institute's mission is to develop new learning opportunities for young people that open up the possibilities of the wider world. It's first initiative, XQ: The Super School Project, is an open call to America's students, teachers, administrators, civic leaders, businesses, entrepreneurs, artists and designers to meet the challenge of preparing our students for the future by designing the next American high school.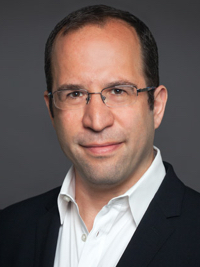 David Coleman
David grew up in a family of educators and followed them into the field. He went to public school in New York City before enrolling at Yale University. At Yale, he taught reading to high school students from low-income families and started Branch, an innovative community service program for inner-city students in New Haven, Conn. Based on the success of Branch, David received a Rhodes Scholarship, which he used to study English literature at the University of Oxford and classical educational philosophy at the University of Cambridge in the U.K. He returned to the U.S. to work at McKinsey & Company for five years, where he led much of the firm's pro bono work in education.
With a team of educators, David founded the Grow Network, an organization committed to making assessment results truly useful for teachers, parents and students. The Grow Network delivered breakthrough-quality reports for parents and teachers as well as individualized learning guides for students. McGraw-Hill acquired the Grow Network in 2005.
In 2007, David left McGraw-Hill and co-founded Student Achievement Partners, a nonprofit that assembles educators and researchers to design actions based on evidence to improve student outcomes. Student Achievement Partners played a leading role in developing the Common Core State Standards in math and literacy. David left Student Achievement Partners in the fall of 2012 to become president of the College Board.
David was named to the 2013 Time 100, the magazine's annual list of the 100 most influential people in the world. He has been recognized as one of Time magazine's "11 Education Activists for 2011" and was one of the NewSchools Venture Fund Change Agents of the Year for 2012. He is the proud father of two.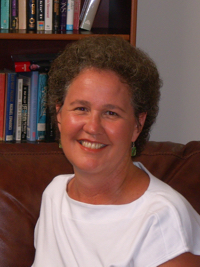 Linda Darling-Hammond
Linda Darling-Hammond is President of the Learning Policy Institute, as well as Professor of Education Emeritus and Faculty Director of the Stanford Center for Opportunity Policy in Education at Stanford University. She is a former president of the American Educational Research Association and member of the National Academy of Education as well as the American Academy of Arts and Sciences. Her research and policy work focus on issues of educational equity, teaching quality, and school reform. She has advised school leaders and policymakers at the local, state, and federal levels. In 2008, she served as director of President Obama's education policy transition team. Among her 400+ publications, her book, The Flat World and Education: How America's Commitment to Equity will Determine our Future, received the coveted Grawemeyer Award in 2012.
Darling-Hammond received her B.A. (magna cum laude) from Yale University in 1973, and her Ed.D. in Urban Education (with highest distinction) from Temple University in 1978. She holds honorary degrees from 14 universities in the United States and abroad and has received numerous awards for her contributions to research, policy, and practice.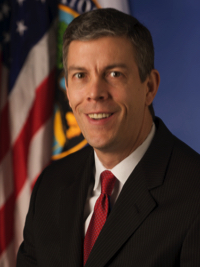 Arne Duncan
As managing partner at Emerson Collective, former U.S. Secretary of Education Arne Duncan returns to Chicago on a mission to improve the lives of young adults in his hometown. Through partnerships with local business leaders, community organizers, and nonprofit groups, Duncan aims to create job and life opportunities for disconnected youth between the ages of 17 and 24.
Prior to joining the Obama Administration, Duncan served as chief executive officer of Chicago Public Schools. From 2001 to 2008, Duncan won praise for uniting the city's stakeholders behind an education agenda that included opening 100 new schools; expanding after-school, summer learning, early childhood, and college access programs; dramatically boosting the caliber of teachers; and building public-private partnerships around a variety of education initiatives. Duncan graduated magna cum laude from Harvard University in 1987, majoring in sociology. At Harvard he served as co-captain of the basketball team and was named a first team Academic All-American.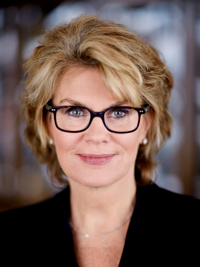 Anne Finucane
Anne M. Finucane is vice chairman at Bank of America and a member of the company's executive management team. She is responsible for the strategic positioning of Bank of America and leads the company's Environmental, Social and Governance (ESG) efforts. In addition, she oversees public policy, customer research and analytics, global marketing and communications. Finucane chairs the global ESG Committee at Bank of America, which directs all of the company's ESG efforts. She stewards Bank of America's $125 billion environmental business initiative, including its $10 billion Catalytic Finance Initiative to mobilize market capital to deliver new investment into high impact clean energy projects. She oversees the company's $1.2 billion Community Development Financial Institution portfolio and helps manage Bank of America's 10-year, $1.5 trillion community development lending and investing goal – the largest of its kind ever established by a U.S. financial institution. She also chairs the Bank of America Charitable Foundation, including its 10-year, $2 billion charitable giving goal. Active in the community, Finucane serves on both corporate and nonprofit boards of directors including Carnegie Hall, the National September 11 Memorial & Museum, the American Ireland Fund, the John F. Kennedy Library Foundation, CVS Health, Brigham and Women's Hospital, Partners Healthcare, and Special Olympics. She serves on the U.S. State Department's Foreign Affairs Policy board and also is a member of the Council on Foreign Relations.
Finucane has won numerous professional and public service accolades. Most recently, she was named to AdWeek's 2016 Power List: Top 100 Leaders in Marketing, Media & Tech. In 2013 she received the New York Women in Communications Matrix Award, which recognizes outstanding lifetime achievement in the communications industry, and the inaugural International Women's Media Foundation Leadership Award. She was named 2013 Advertising Woman of the Year by Advertising Women of New York, and American Banker magazine annually names her one of the "25 Most Powerful Women in Banking."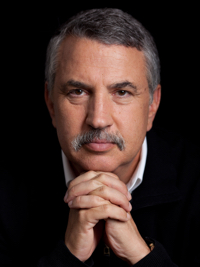 Thomas Friedman
Thomas L. Friedman, an internationally known author and journalist, has won the Pulitzer Prize three times for his work at The New York Times. He joined the paper in 1981 and became the paper's foreign affairs Op-Ed columnist in 1995. His foreign affairs column reports on US domestic politics and foreign policy, Middle East conflicts, international economics, environment, biodiversity and energy. Friedman is the author of six best-selling books: Longitudes and Attitudes: Exploring the World After September 11; The World is Flat: A Brief History of the Twenty-first Century; Hot, Flat, and Crowded: Why We Need A Green Revolution-And How It Can Renew America; and That Used to Be Us: How America Fell Behind in the World We Invented and How We Can Come Back, co-written with Michael Mandelbaum. Born in Minneapolis, Mr. Friedman received a B.A. degree in Mediterranean studies from Brandeis University in 1975. In 1978 he received a master's in modern Middle East studies from Oxford.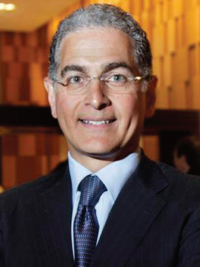 Mark Hoplamazian
Mark Hoplamazian is President and Chief Executive Officer of Hyatt Hotels Corporation. Prior to being appointed to his present position in 2006, Hoplamazian served as President of The Pritzker Organization, L.L.C. ("TPO"), the principal financial and investment advisor to certain Pritzker family business interests. During his 17 year tenure with TPO he served as advisor to various Pritzker family-owned companies, including Hyatt Hotels Corporation and its predecessors. He previously worked in international mergers and acquisitions at The First Boston Corporation in New York. Hoplamazian was appointed to the VF Corporation Board of Directors in February 2015, and serves on the Advisory Board of Facing History and Ourselves, the Council on the University of Chicago Booth School of Business, the Executive Committee of the Board of Directors of World Business Chicago, the Board of Directors of New Schools for Chicago and of the Chicago Council on Global Affairs, and the Board of Trustees of the Aspen Institute and of the Latin School of Chicago. Mr. Hoplamazian is a member of the World Travel & Tourism Council and the Commercial Club of Chicago and is a member of the Discovery Class of the Henry Crown Fellowship.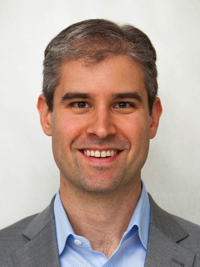 Michael Horn
Michael Horn speaks and writes about the future of education and works with a portfolio of education organizations to improve the life of each and every student. He is the co-founder of and a distinguished fellow at the Clayton Christensen Institute for Disruptive Innovation, a non-profit think tank; he serves as a principal consultant for Entangled Solutions, which offers innovation services to higher education institutions; and he is the director of the Education + Technology fund, a joint philanthropic project of Two Sigma and Robin Hood with the mission of unlocking the potential of technology to advance achievement for low-income students.
Horn is the author and coauthor of multiple books, white papers, and articles on education, including the award-winning book Disrupting Class: How Disruptive Innovation Will Change the Way the World Learns and the Amazon-bestseller Blended: Using Disruptive Innovation to Improve Schools. An expert on disruptive innovation, online learning, blended learning, competency-based learning, and how to transform the education system into a student-centered one, he serves on the board and advisory boards of a range of education organizations.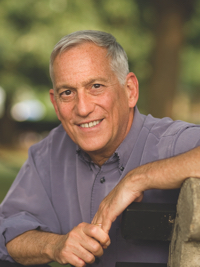 Walter Isaacson
Walter Isaacson is the president and CEO of the Aspen Institute, a nonpartisan educational and policy studies institute based in Washington, DC. He has been the chairman and CEO of CNN and the editor of TIME magazine. He is the author of The Innovators: How a Group of Hackers, Geniuses, and Geeks Created the Digital Revolution (2014), Steve Jobs (2011), Einstein: His Life and Universe (2007), Benjamin Franklin: An American Life (2003), and Kissinger: A Biography (1992), and coauthor of The Wise Men: Six Friends and the World They Made (1986).
Isaacson is chair emeritus of Teach for America, which recruits recent college graduates to teach in underserved communities. From 2005-2007 he was the vice-chair of the Louisiana Recovery Authority, which oversaw the rebuilding after Hurricane Katrina. He was appointed by President Barack Obama and confirmed by the Senate to serve as the chairman of the Broadcasting Board of Governors, which runs Voice of America, Radio Free Europe, and other international broadcasts of the United States, a position he held from 2009 to 2012. He is a member of the American Academy of Arts and Sciences and serves on the board of United Airlines, Tulane University, the Overseers of Harvard University, the New Orleans Tricentennial Commission, Bloomberg Philanthropies, the Society of American Historians, the Carnegie Institution for Science, and My Brother's Keeper Alliance. He is a graduate of Harvard College and of Pembroke College of Oxford University, where he was a Rhodes Scholar.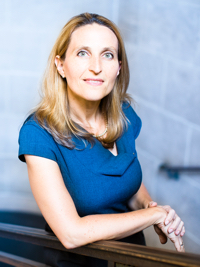 Amy Jarich
Amy Jarich is the Assistant Vice Chancellor and Director of Undergraduate Admission at UC Berkeley. She has served in admissions leadership for well over a decade, moving to Berkeley from the University of Virginia in 2012. She started her admission work at Radford University, a Virginia public school near her hometown in the Blue Ridge Mountains. As the first in her family to attend college, Amy is inspired by the access provided by public universities. Admissions is Amy's second career. She started her professional life in public service, working in Washington DC for government and non-profits. Amy holds a graduate degree from Georgetown's School of Foreign Service and an undergraduate degree in French and International Affairs from Sweet Briar College. She is an elected member of the Board of Directors of the National Association for College Admission Counseling (NACAC). Amy currently serves as an advisor to the Overseas Schools Project, sponsored by the US State Department, and sits on the Schawbel College Resource Center Advisory Board at the Boston Latin School.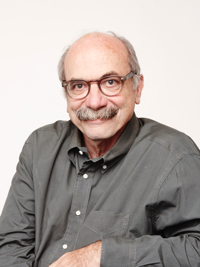 David Kelley
David Kelley is the founder and chairman of IDEO. He also founded Stanford University's Hasso Plattner Institute of Design, known as the d.school. As Stanford's Donald W. Whittier Professor in Mechanical Engineering, Kelley is the Academic Director of both the degree-granting undergraduate and graduate programs in design within the School of Engineering, and has been a professor in the program for more than 35 years. He is a graduate of Carnegie Mellon University and earned his master's degree from Stanford University in Engineering/Product Design. Kelley's work has been acknowledged with numerous design awards, and in addition to being inducted into the National Academy of Engineering, he holds honorary PhD's from both the Thayer School of Engineering at Dartmouth and Art Center College in Pasadena. Widely known for teaching human-centered design methodology and design thinking to students and business executives, Kelley and his brother Tom co-authored the New York Times best-selling book, Creative Confidence: Unleashing the Creative Potential Within Us All.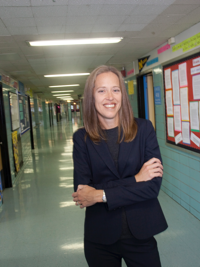 Wendy Kopp
Wendy Kopp is CEO and Co-founder of Teach For All, a global network of independent organizations that are cultivating their nations' promising future leaders to ensure their most marginalized children have the chance to fulfill their true potential. Wendy founded Teach For America in 1989 to marshal the energy of her generation against educational inequity in the United States. Today, more than 10,000 Teach For America corps members—outstanding recent college graduates and professionals of all academic disciplines—are in the midst of two-year teaching commitments in 50 urban and rural regions, and Teach For America has proven to be an unparalleled source of long-term leadership for expanding opportunity for children. After leading Teach For America's growth and development for 24 years, in 2013, Wendy transitioned out of the role of CEO. Today, she remains an active member of Teach For America's board.
Wendy led the development of Teach For All to be responsive to the initiative of inspiring social entrepreneurs around the world who were determined to adapt this approach in their own countries. Now in its eighth year, the Teach For All network is comprised of partner organizations in more than 35 countries around the world, including its founding partners Teach For America and the U.K.'s Teach First.
Wendy has been recognized as one of Time Magazine's 100 Most Influential People and is the recipient of numerous honorary degrees and awards for public service. She is the author of A Chance to Make History: What Works and What Doesn't in Providing an Excellent Education for All (2011) and One Day, All Children: The Unlikely Triumph of Teach For America and What I Learned Along the Way (2000). She holds a bachelor's degree from Princeton University, where she participated in the undergraduate program of the Woodrow Wilson School of Public and International Affairs. Wendy resides in New York City with her husband Richard Barth and their four children.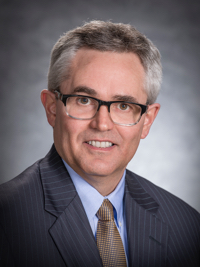 Matt Larson
Matt Larson is president of the National Council of Teachers of Mathematics (NCTM), a 70,000-member international mathematics education organization. Previously, Larson was the K–12 curriculum specialist for mathematics in Lincoln (Nebraska) Public Schools for more than 20 years.
Larson began his career in education as a high school mathematics teacher. He has authored or co-authored several books, including a series on professional learning communities and Common Core Mathematics. He is co-author of Balancing the Equation: A Guide to School Mathematics for Educators and Parents, and he was on the writing team of Principles to Actions: Ensuring Mathematical Success for All (2014). Larson has taught mathematics at the elementary through college level and has held an appointment as an honorary visiting associate professor at Teachers College, Columbia University.
Matt Larson received his Ph.D., in curriculum and instruction, from the University of Nebraska–Lincoln.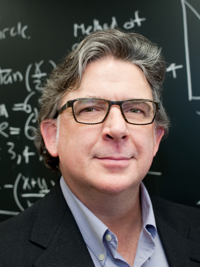 William McCallum
William G. McCallum is a University Distinguished Professor of Mathematics at the University of Arizona. Born in Sydney, Australia in 1956, he received his Ph.D. in Mathematics from Harvard University in 1984, under the supervision of Barry Mazur. After spending two years at the University of California, Berkeley, and one at the Mathematical Sciences Research Institute in Berkeley, he joined the faculty at the University of Arizona in 1987. In 1989 he joined the Harvard calculus consortium, and is the lead author of the consortium's multivariable calculus and college algebra texts. In 1993–94 he spent a year at the Institut des Hautes Etudes Scientifiques, and in 1995–96 he spent a year at the Institute for Advanced Study on a Centennial Fellowship from the American Mathematical Society. In 2005 he received the Director's Award for Distinguished Teaching Scholars from the National Science Foundation. In 2006 he founded the Institute for Mathematics and Education at the University of Arizona, and is currently its director. In 2009–2010 he was one of the lead writers for the Common Core State Standards in Mathematics. His professional interests include arithmetical algebraic geometry and mathematics education. He has received grants and written articles, essays, and books in both areas.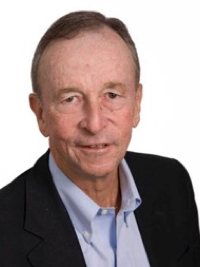 Henry McCance
Henry McCance joined Greylock in 1969 and focuses on the software sector, while overseeing Greylock's strategic direction. During the 40 years of his tenure, Greylock raised a series of 12 partnerships, with current committed capital in excess of $2 billion, and helped build approximately 300 developing companies. Mr. McCance received the National Venture Capital's Lifetime Achievement Award in May 2004 and was voted one of the country's 10 best VCs by Forbes in 2000. In 2004, he co-founded the Cure Alzheimer's Fund, an entrepreneurial non-profit. In 2008, Cure Alzheimer's Fund's core research project was named a Top 10 Medical Breakthrough by Time magazine and CNN. Mr. McCance is a graduate of Yale University and the Harvard Business School.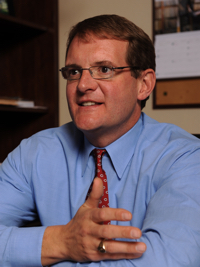 James Nondorf
James G. Nondorf is the Vice President for Enrollment and Student Advancement and Dean of College Admissions at the University of Chicago. Nondorf came to the University from Rensselaer Polytechnic Institute, where he held the position of Vice President for Enrollment and Dean of Admissions and Financial Aid. Prior to serving at Rensselaer, Nondorf was the Director of Student Outreach and Associate Director of Admissions at Yale University. He is credited with streamlining the admissions process, developing specialized recruitment programs, and achieving significant increases in both applicant pool and yield rates while drawing from an increasingly diverse demographic group. He also served as a fellow at Yale's Berkley College, where he was responsible for advising undergraduate students, as well as assisting in planning residential events and functions. He began his career with the Cambridge Technology Group (CTG), where he held progressively responsible positions eventually leading to his role as president. Prior to his tenure at Yale, he was involved in the start-up of the Terrace Community School, a charter school in Tampa, Florida, where he served as founding teacher, musical director, and coach. Nondorf received his Bachelor of Arts Degree in Economics from Yale University and his Master of Liberal Arts Degree in Ethics from Valparaiso University.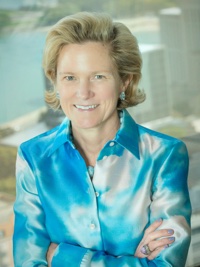 Deborah Quazzo
Deborah is the Managing Partner of GSV AcceleraTE, a venture capital fund investing in exceptional entrepreneurs and their companies in the $75B education and talent technology sector. In addition, she is the Co-founder and Managing Partner of the ASU+GSV Summit and Founder and Senior Advisor of GSV Advisors. Now in its 10th year, the ASU+GSV Summit celebrates innovations and innovators across the global "preK to Gray" learning and talent landscape and attracts over 4,000 attendees.
Deborah currently serves on the boards of Ascend Learning (a portfolio company of Blackstone and CCCP), Degreed, The Educational Testing Service (ETS), Lightneer, Remind, and Web.com (NASDAQ: WWWW). She is a board observer at CreativeLive and RaiseMe, and an advisory board member of Area9 Lyceum. She is a member of the boards of The Common Ground Foundation, Harvey Mudd College, National Louis University, Oriental Education Institute (OEI), Steppenwolf Theatre Company, The Board of Dean's Advisors at Harvard Business School, The Khan Academy Thought Leadership Council, The Board of Dean's Advisory Council at Princeton University, and The Strada Institute for the Future of Work Advisory Committee. She is a member of the Steering Committee of the Illinois Business Immigration Coalition. She previously served on the board of a number of education organizations including The Chicago Board of Education (CPS) and KIPP: Chicago.
Deborah received the 2014 Arnold M. Berlin '46 Distinguished Service to Princeton Award from the Princeton University Club of Chicago, the 2014 Visionary of the Year Award from CFY PowerMyLearning, the 2016 LEAP Innovator in Education "Champion" Award from LEAP Innovations, the 2016 Inaugural Impact Award from Golden Apple Foundation, and the 2017 Visionary Award from the Association of American Publishers (AAP). Deborah graduated cum laude with a BA in history from Princeton University in 1982 and an MBA from Harvard University in 1987.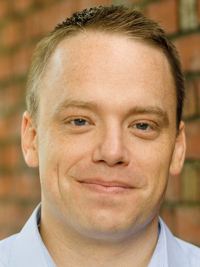 Todd Rose
Todd Rose is the President of the Center for Individual Opportunity. He is also the Director of the Mind, Brain, and Education program at the Harvard Graduate School of Education, where he teaches a course on Personalized Learning and leads the Laboratory for the Science of the Individual. Todd is the author of The End of Average: How We Succeed in a World That Values Sameness.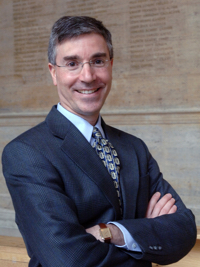 Stu Schmill
Stuart Schmill is dean of admissions and student financial services for the Massachusetts Institute of Technology. During his long tenure at MIT, Schmill has served the Institute in a variety of positions, including Director of Crew; Director of Parent, Student, and Young Alumni Programs in the MIT Alumni Association; Director of MIT's Educational Council; and Senior Associate Director of Admissions. Schmill joined the admissions office in 2002, was appointed Dean in 2008, and added Student Financial Services to his portfolio in 2016. An innovative and compassionate leader, Schmill has been honored with numerous leadership and coaching awards, and has served as a speaker at admissions conferences around the world, as well as guest faculty member at the Harvard Summer Institute for College Admissions. Beyond the MIT campus, Schmill has served as trustee, founder, or advisor to a variety of organizations, including the College Board, University of Cambridge International Examinations, Wayland-Weston Rowing Association, To The Water, Inc., and the Mandela Town Hall Health Spot. Schmill earned the Bachelor of Science degree in Mechanical Engineering from MIT in 1986.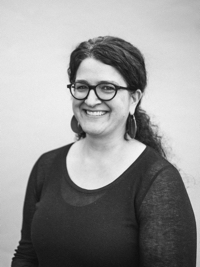 Sandy Speicher
Sandy Speicher is a Partner at the global design and innovation firm IDEO. She is the Managing Director of IDEO's Education practice, which looks to people's unmet needs, desires, and aspirations to inspire new solutions for a wide variety of challenges—from the ways that people are learning to the ways that systems are operating. She and her teams have helped to create a scalable, affordable school model in Peru, strategies to improve schools for the poor in India, digital learning platforms that meet the needs of today's students, and a new vision for the food system in San Francisco's schools. Recently, she collaborated with Carnegie Corporation to launch 100k in 10, which President Clinton has referred to as a new model for social change. Sandy serves as a strategic adviser to the K-12 Lab Network at the Stanford d.school.. She is on advisory boards of 100k in 10, and Pioneer Academies in South Africa. Prior to joining IDEO, Sandy taught visual communications at Washington University in St. Louis, and spent six years teaching design thinking to fifth-graders at a public school in San Francisco. Sandy holds an MA in Education from Stanford University and a BFA in Visual Communications from Washington University.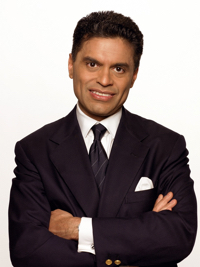 Fareed Zakaria
Fareed Zakaria hosts Fareed Zakaria GPS, is editor-at-large and a columnist for TIME magazine, and a columnist for The Washington Post, and an international bestselling author. Zakaria was editor of Newsweek International from 2000 to 2010 and a columnist for Newsweek. Prior to his tenure at Newsweek, Zakaria was managing editor of Foreign Affairs, a leading journal of international politics and economics from 1992 to 2010. He has served as an analyst for ABC News, a roundtable member of the ABC News political affairs program This Week with George Stephanopoulos, and as the host of Foreign Exchange with Fareed Zakaria on PBS. He has won numerous awards and been named to various lists, including Foreign Policy magazine's list of "Top 100 Global Thinkers" and Newsweek magazine's "Power 50" list of the most influential political figures of 2010. In 1999, Esquire magazine named Zakaria as "One of the 21 Most Important People of the 21st Century." He serves on the boards of Yale University, the Council of Foreign Relations, the Trilateral Commission, and Shakespeare and Company, a theater group in the Berkshires. He has received honorary degrees from Brown, the University of Miami, and Oberlin College, among other educational institutions. Zakaria earned a bachelor's degree from Yale University and a doctorate in political science from Harvard University.
,